2023 Food Drive – Casa De Amore Church
Each year we donate hundreds of food items to the Casa De Amore in Mesa, AZ. The entire greater community gets involved and each year we donate more and more.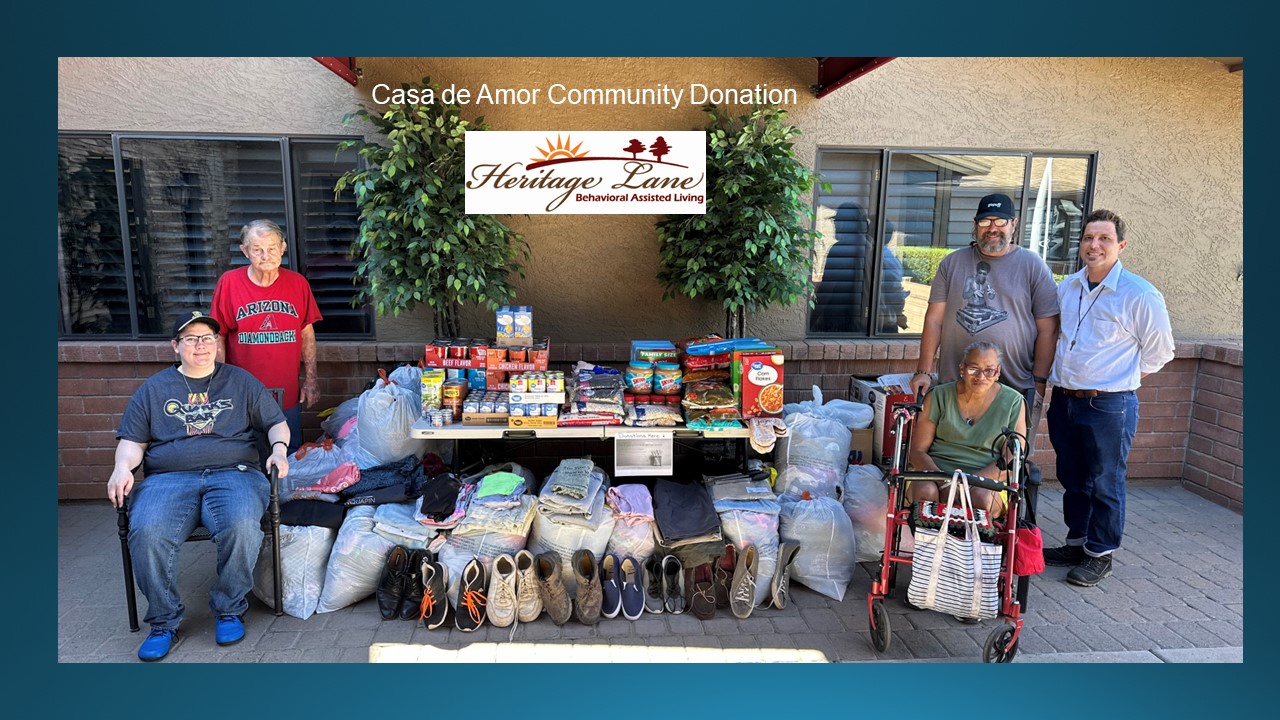 AHCA 2023 Convention & Expo
Each year Heritage Lane supports Arizona Health Care Association Convention and Foundation by hosting a booth offering options for SMI Behaviors in a Long Term Care setting of Assisted Living. The theme for the 2023 convention was " Seeing the Forest & the Trees". Heritage Lane won first place in their creative design to capture this year's theme by creating a "comfortable camping" environment that was loved by all. At Heritage Lane, we do our best to create that same comfortable feeling of living life more productive through the successful guidance of Milieu Therapy.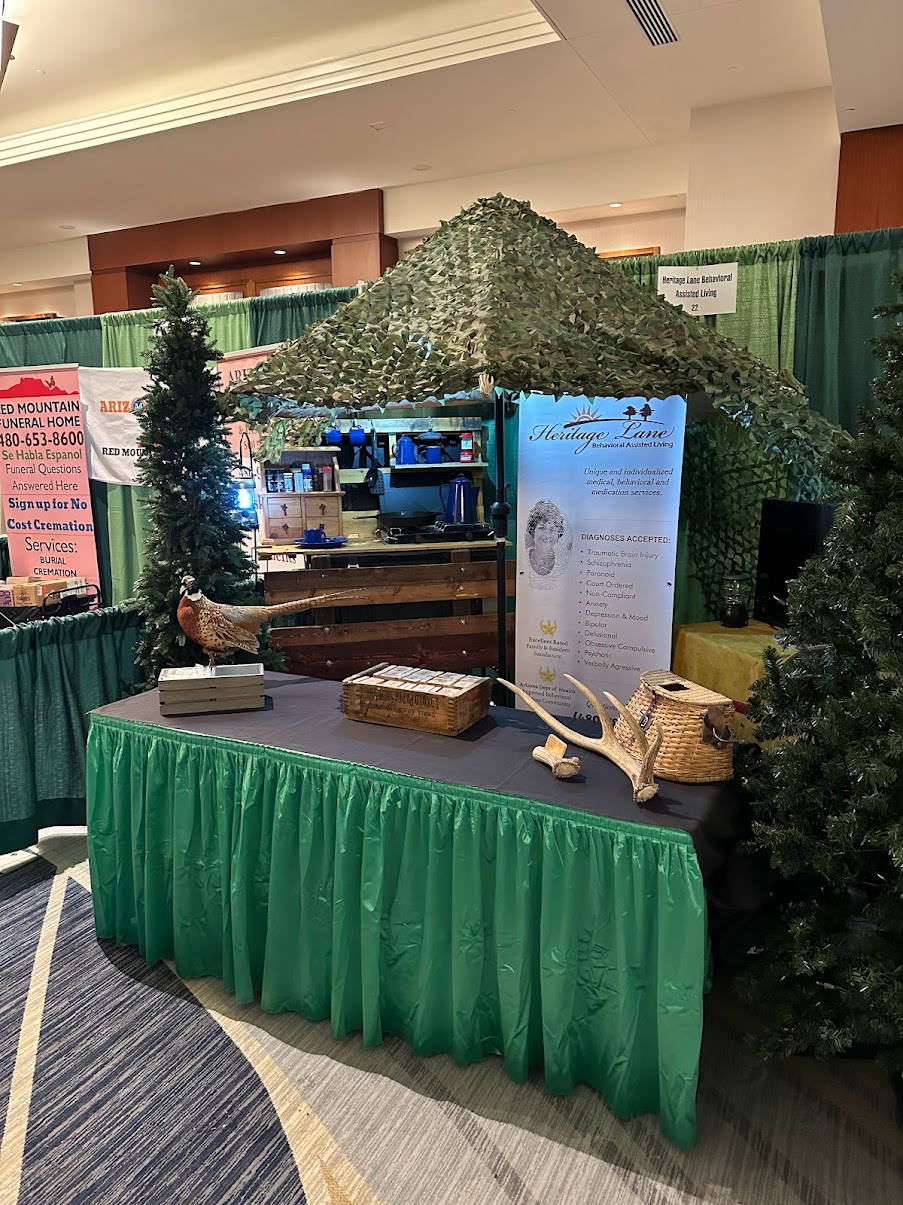 Heritage Lane is very engaged in the community. We host 2 major project drives each year where the residents of Heritage Lane participate. This is essential to the well-being of all residents.
Mesa Child Crisis Arizona Children's Drive
This is a favorite of Heritage Lane. In partnership with the Mesa Child Crisis Arizona, Heritage Lane reaches out to the community for donations. The center gives us a list of needed items such as socks, t-shirts, etc. and we work hard to get as many of those items as possible. We reach out to the greater community, our customers, our vendors, families, churches, everyone we can. Even the residents donate with the little they have. It really is a great opportunity to give at Christmas time.